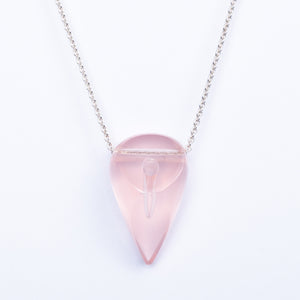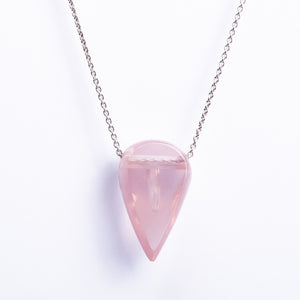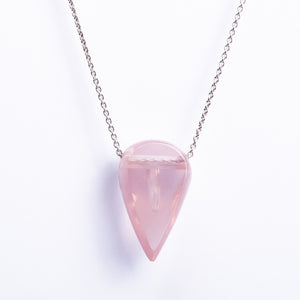 Rose Quartz AromaJewel Pendule
This hand carved  Brazilian Rose Quartz Aromajewel pendant is a simple and elegant design. Rose Quartz is the stone for all types of love, self love, love for others and unconditional love, it attracts positive energy and encourages emotional balance. 
This pendule like all Aromajewels has a small cavity for holding a few drops of a pure blend of essential oil perfume to enhance it's healing powers.